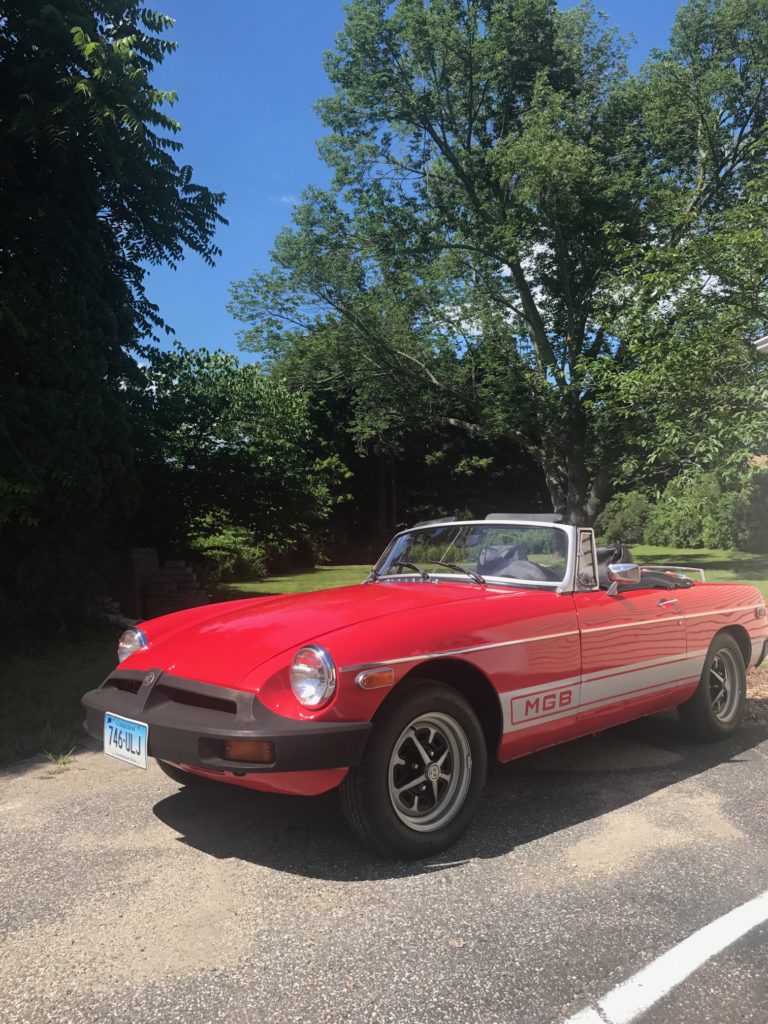 I had owned the car in the 1980's and sold it for a more reliable mode of transportation.
MG's not being known for the best electrical system at the time and to this day still fixing the weird oddities the crop up.
Usual fix is wiggle some connectors and off you go.
In 2007 we saw the car for sale at a local repair shop under a snow bank. I stopped and the were tell tale signs this was my old car. We contacted the owner and found out it still belonged to the person I sold it to. Well we purchased it back and me and my dad restored it over 2 years.
Pictures of the restoration tell the story of work needed to restore the car back to a really nice car again.